Besame mucho
https://www.youtube.com/watch?v=JI_OxljFe7c
Por una Cabeza
Perhaps Love
Buy Tickets:
PaSO Office: 5400 N. Lawler Ave., Chicago
tel. 773 467 9000

Księgarnia D&Z: 5507 W. Belmont, tel. 773 282 4222
POLAMER: 4747 N. Harlem tel. 708 867 9200 /
1107 Mt. Prospect Plaza, tel. 847 253 0722

..
..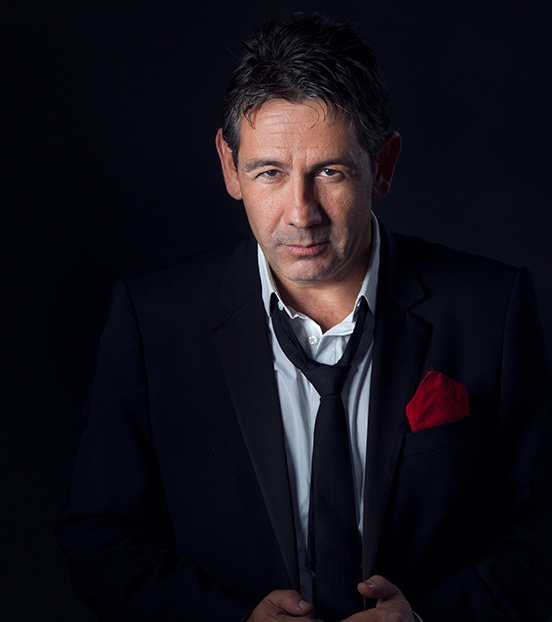 Plácido was born in Mexico City, son of tenor and philanthropist Plácido Domingo. From an early age he was exposed to the operatic world, and developed his great passion for music.
He has written songs for artists like Michael Bolton, Riccardo Cocciante, Vanessa Williams, Sarah Brightman, Jose Carreras, Luciano Pavarotti, Leona Mitchell, Diana Ross, Alejandro Fernández, Tony Bennett, and Plácido Domingo.
Mariusz Smolij
is considered one of the most consummate conductors of his generation. Frequent recording artists for Naxos International, he has been consistently gaining international critical acclaim including praises by the New York Times for "compelling performances". Maestro Smolij led over 140 orchestras in 28 countries on five continents appearing in some of the most prestigious concert halls of the world, including the Carnegie Hall and Lincoln Center in New York, Kimmel Center in Philadelphia, Zürich Tonhalle, Salle Gaveau in Paris, Concertgebauw in Amsterdam, and National Art Center in Beijing, China. In North America among many others, he conducted the Houston Symphony, New Jersey Symphony, Orchestra of the Chicago Lyric Opera, St. Louis Philharmonic, Rochester Philharmonic, Indianapolis Symphony, Indianapolis Chamber Orchestra, New Orleans Philharmonic, Hartford Symphony and Symphony Nova Scotia. Internationally, he enjoys notable reputation appearing with important orchestras of Germany, Italy, France, Switzerland, Holland, Portugal, Spain, Israel, South Africa, Bulgaria, Serbia, Hungary, Czech Republic, Slovak Republic and Poland. In 2021, he received the prestigious "American Prize" that is annually given to the most outstanding conductors performing in the United States.
Maestro Smolij served previously as the Resident Conductor of the Houston Symphony, associate conductor of the New Jersey Symphony, Artistic Director of the Wrocław Lutosławski Philharmonic and International Festival Wratislavia Cantans, Poland as well as Music Director of Toruń Symphony Orchestra in Poland. He is currently Music Director of the Acadiana Symphony Orchestra in Louisiana, Riverside Symphonia in New Jersey as well Artistic Director of the K. Lipiński International Festival and Violin Competition in Poland.
In addition to 15 CDs recorded for Naxos, the conductor made recordings for Universal, Hungaraton, Hessishe Rundfunk Radio in Frankfurt, Germany and radio and TV stations in Switzerland and Poland. In 2016, his recording of woman composer Grażyna Bacewicz received prestigious "Frederick Award" (Polish Grammy).
Maestro Smolij experience as pedagogue include position of the Asst. Director of Orchestras at the Northwestern University in Chicago-Evanston, guest teaching engagements at Zurich Conservatoire, Switzerland, Tianjin Conservatory in China, Songmyung University in Soul, South Korea as well as masterclasses and guest appearances with university and youth orchestras in several countries on four continents. In 2019 the President of Poland awarded him with Knight's Cross of the Order of Merit of the Republic of Poland for his promotion of Polish culture.
Alicja Węgorzewska
Famous Polish mezzo-soprano Alicja Węgorzewska, studied music at the Vocal and Acting Department of the Karol Szymanowski Academy of Music in Katowice (Poland), from which she graduated in 1993. She won many vocal competitions, including the first prize in Rheinsberg.
She performed at the Theater an der Wien for the celebration of the birth of the 6 billionth citizen of the world, as well as an opera gala recognizing the 750th anniversary of Breda, Netherlands. In 2003, she sang during concerts in Berlin, at the Konzerthaus Hall, and in Amsterdam at the Concertgebouw. She sang at the Donaufestwochen in Vienna, and at the Early Music Festival in Innsbruck. She performed mezzo-soprano parts in many operas in Poland and abroad. She became very popular after she recorded a soundtrack to the film The Witcher. She is a mentor and a coach on the 1st edition of TV Polsat's Your Face Sounds Familiar. Since September 1, 2018, Alicja has been the general and artistic director of the Warsaw Chamber Opera.
He participated in the album Amore Infinito (released 2009) as executive producer, composer and singer. The album included verses by Pope John Paul II, performed by his father, which reached the top chart on Billboard Magazine's Top Classical Crossover Albums.
In 2010, together with SonicProjects Records, Plácido made his international debut as a performer, collaborating with Grammy award winner producer/engineer Juan Cristóbal Losada, with whom he created a Christmas EP called Songs for Christmas/Canciones de Navidad. The EP was released on November 9, 2010, one day before his worldwide debut at the "Person of the Year" ceremony at the Latin Grammy Awards

In 2012, Plácido released his first full-length album, containing new Spanish and English versions of classic songs from the 50s and 60s like Bésame Mucho/Kiss Me Much, Solamente Una Vez/You Belong To My Heart and Sabor A Mi/Be True To Me, made famous by artists like Nat King Cole, Frank Sinatra and Dean Martin. It is a classical crossover album with influences from all across the Americas, containing tango, swing, big band, cha cha cha, and even bachata influences