Dear Friends,
Twenty years ago I had the privilege of becoming the president of the biggest professional music institution within Chicago's Polish Community. During these past years, our staff's selfless commitment and dedication combined with generous and continued support of private an corporate sponsors, has made it possible for tens of thousands of Chicagoans to enjoy the richness of music.
As we look back at the 20 years of our intense activity, our accomplishments throughout the time, the events we organized, and the exceptional performers we're hosted, we are astounded at the magnitude of what we have achieved. The quality of our performances, the dedication of our staff and the steadfastness of our supporters have played a foremost important role in the success of our pursuit.
The crucial factor which has enabled us to succeed is the reality of the need we've set out to address. We are more and more convinced that people of all races, all cultures and all traditions have a genuine necessity for art and music. That is why our audience has grown to over 247 000; that why scores of volunteers choose to sacrifice their private time and devote their energy to helping us on daily basis, and that is why the support of the community we serve has been so strong.
The impact we are making in the daily lives of the ordinary people of our community, is a greater reward than any amount of recognition can ever be, and it is what keeps us focused on our mission to utilize music as a cultural bridge between Chicago's diverse communities.
Please help us in taking another step towards a world of cultural appreciations, and mutual respect for many amazing traditions and cultures present in our city.
.................................................................................. Arie Zweig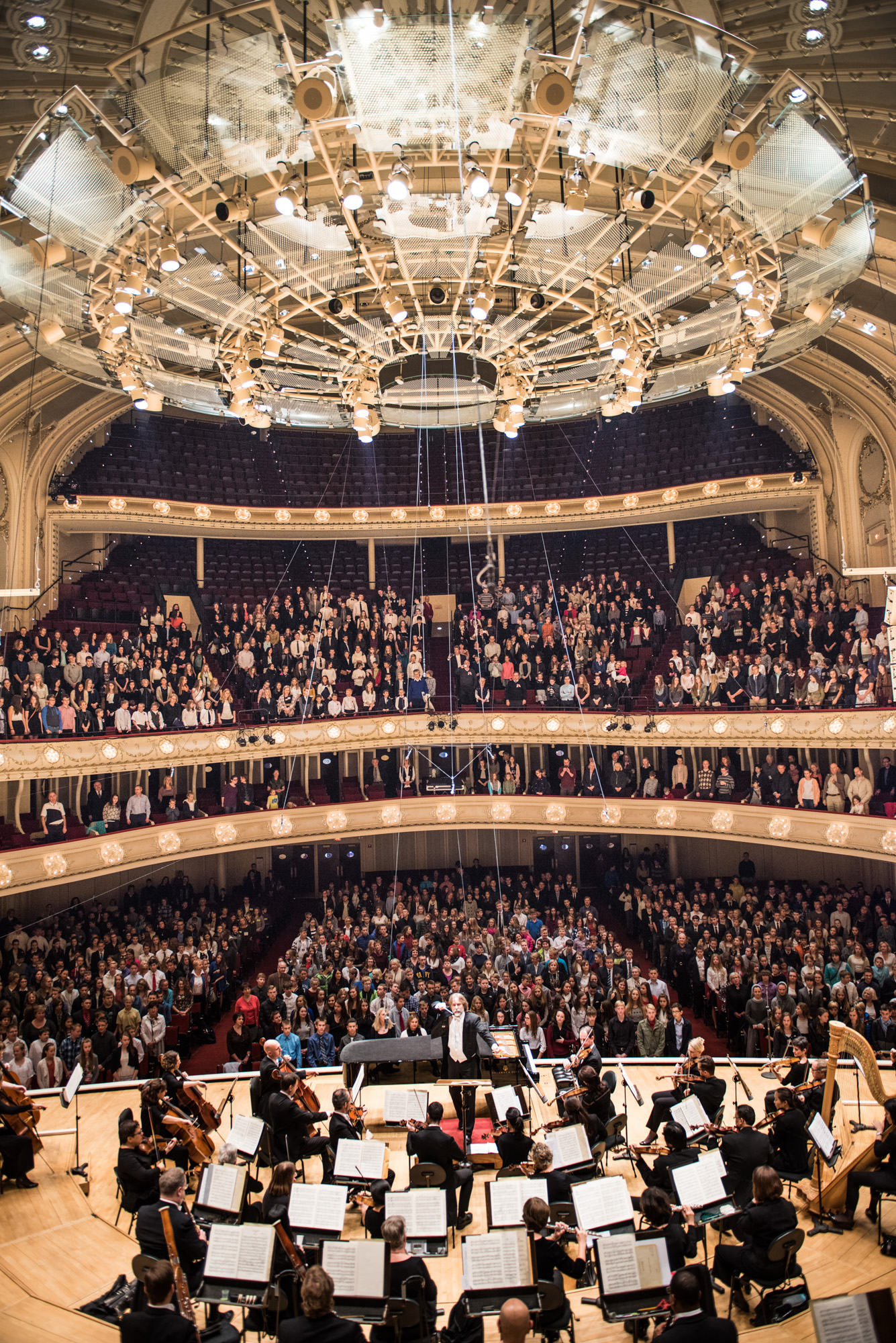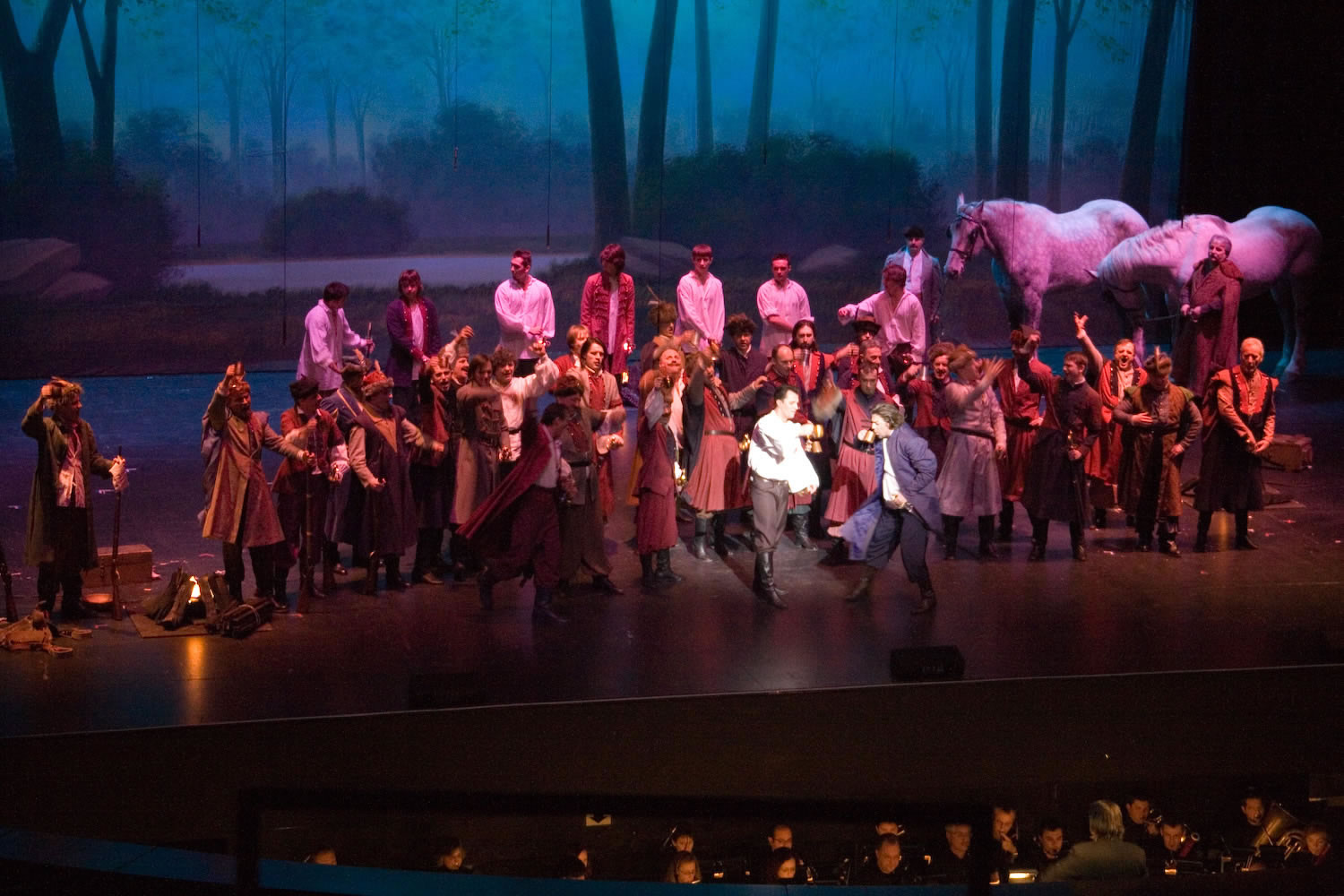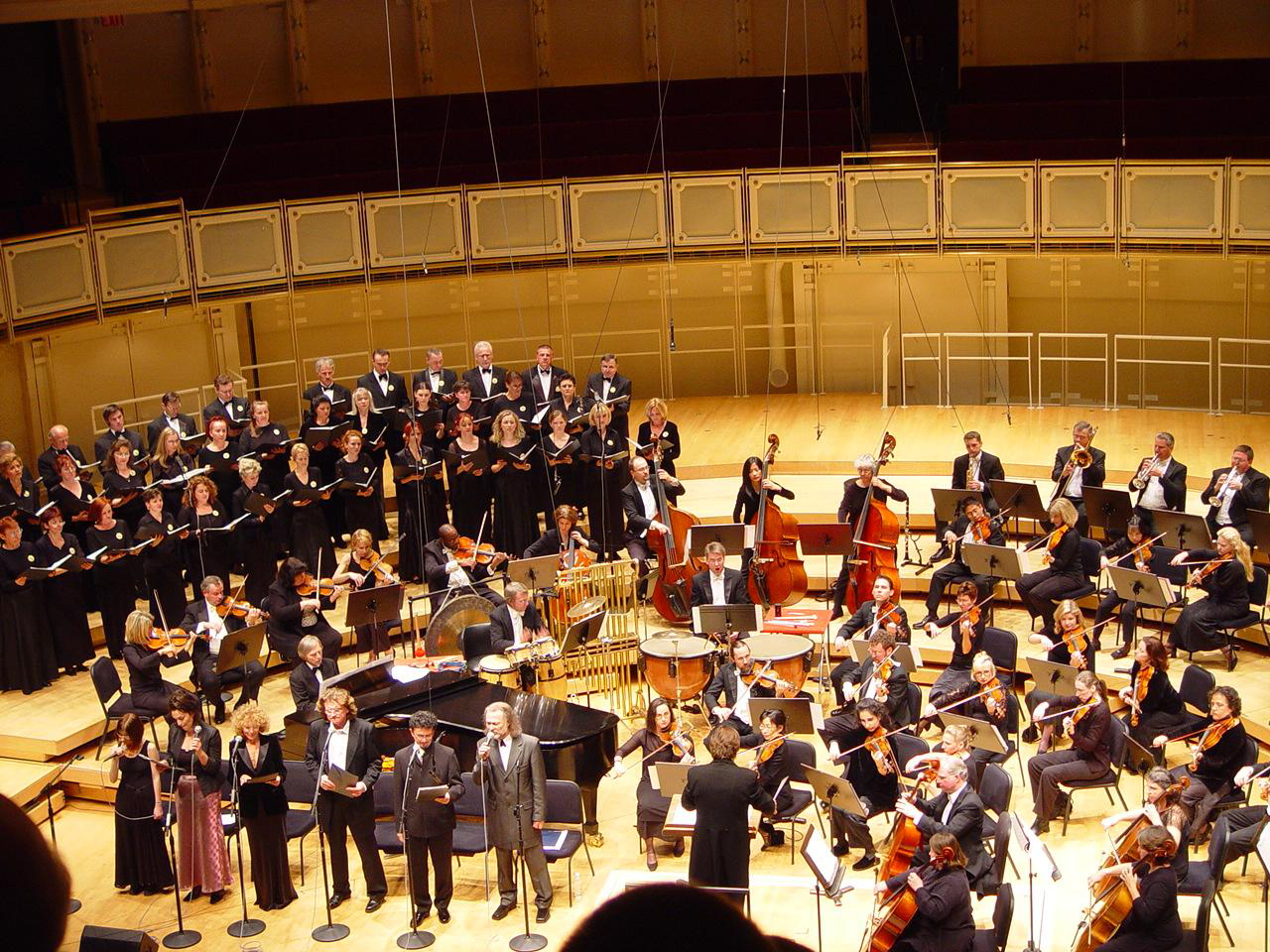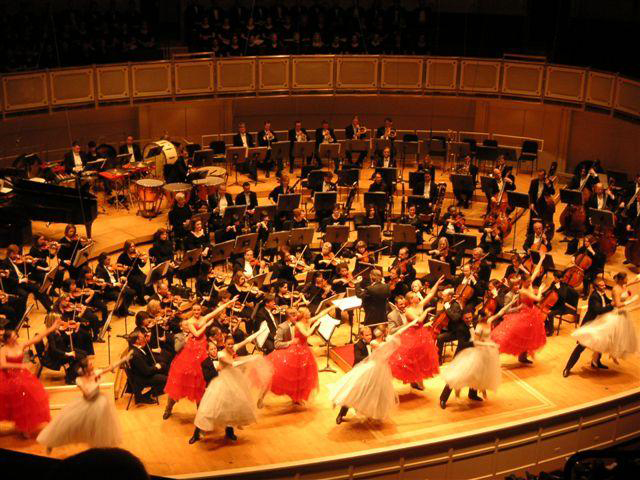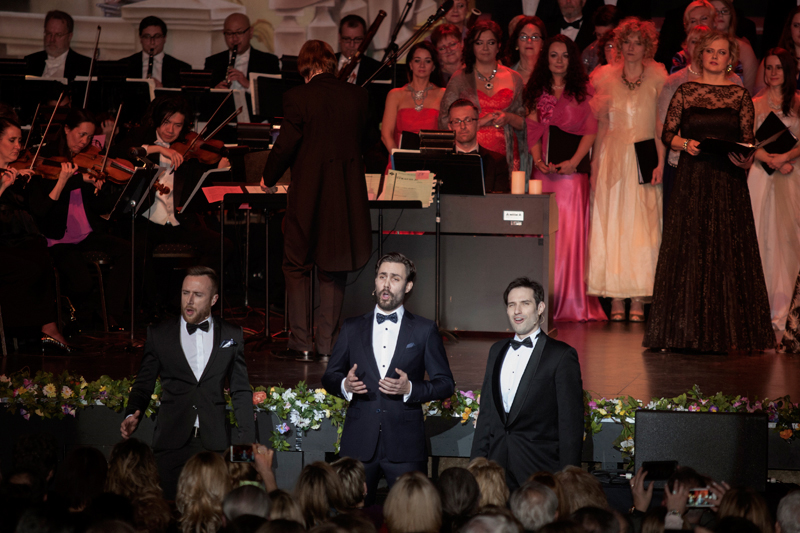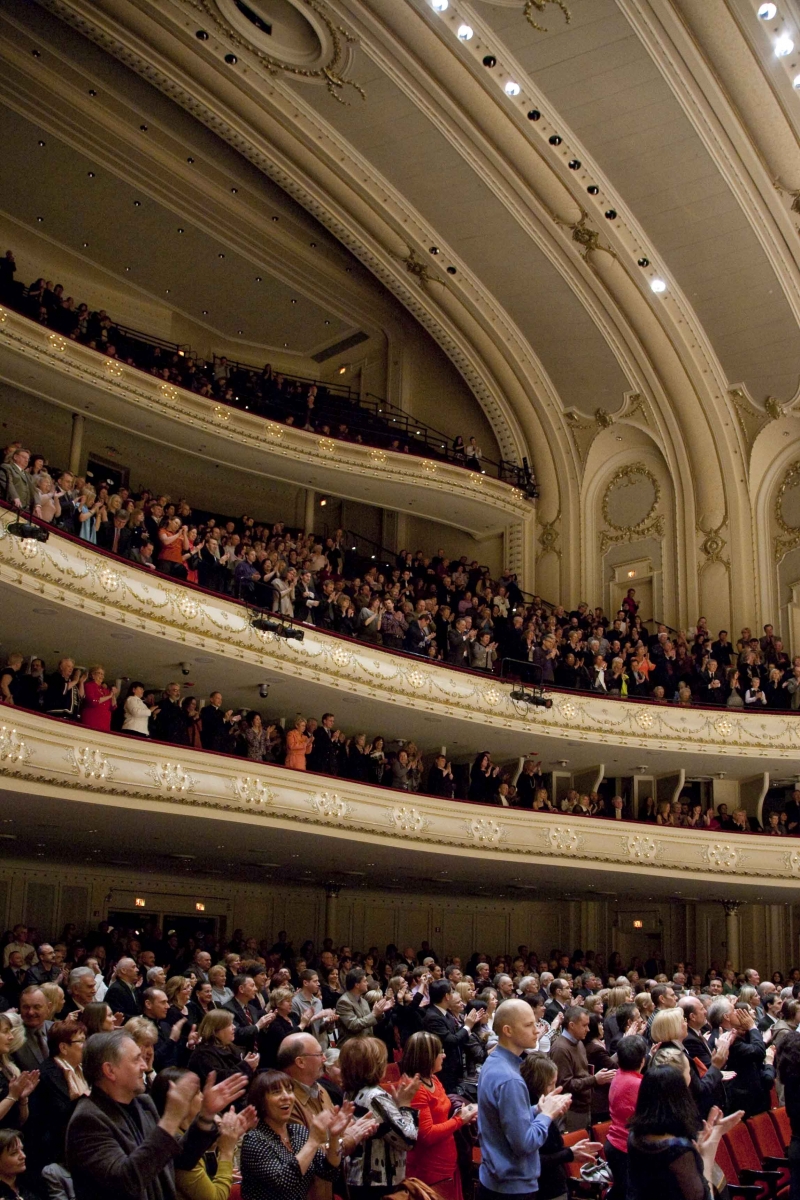 Mr and Mrs Arie and Bozena Zweig

PaSO Awards
Silver Gloria Artis form Ministry of Cultural Affairs of Republic of Poland,

Congress of the United States - record release of premier of "Haunted Manor" conductor Wojciech Niewrzol to the chronicles of the U.S. Congress at the request of Congressman Rahm Emanuel

Cook County Treasurer Certificate of Excellence for outstanding dedication and lasting contributions to the Polish Community,

CITIBANK "Charisma" for Outstanding Leadership.

Gold Medal and an honorary member of Armia Krajowa
Copernican Award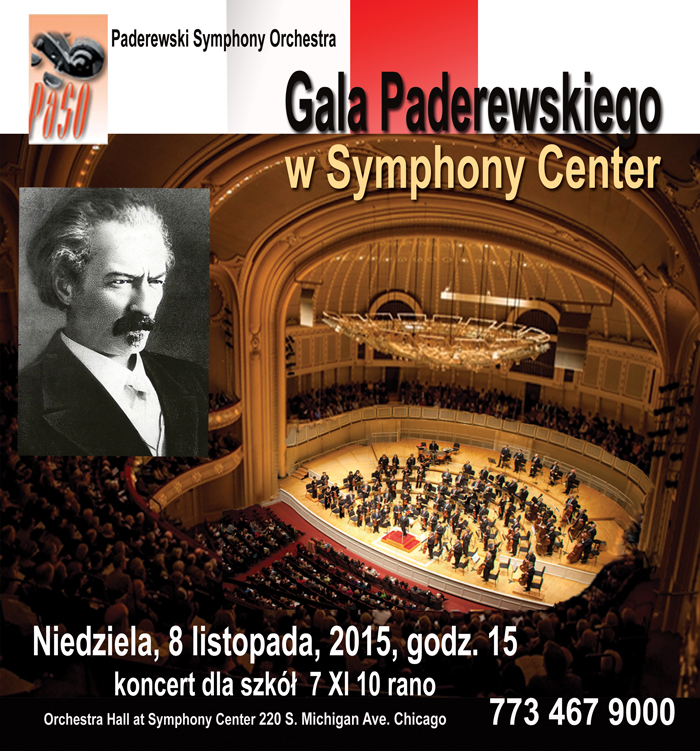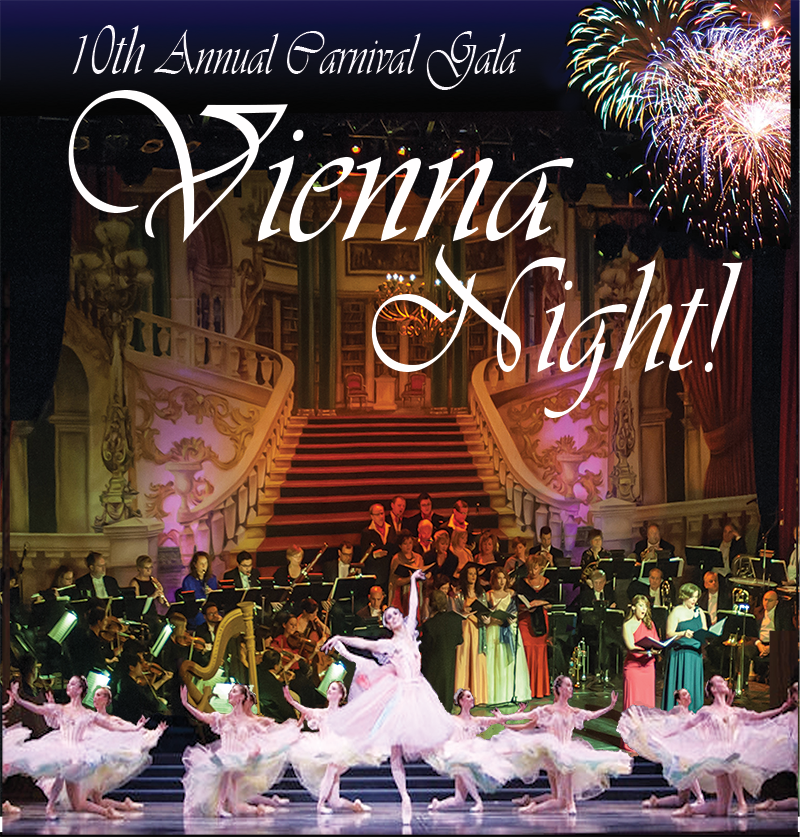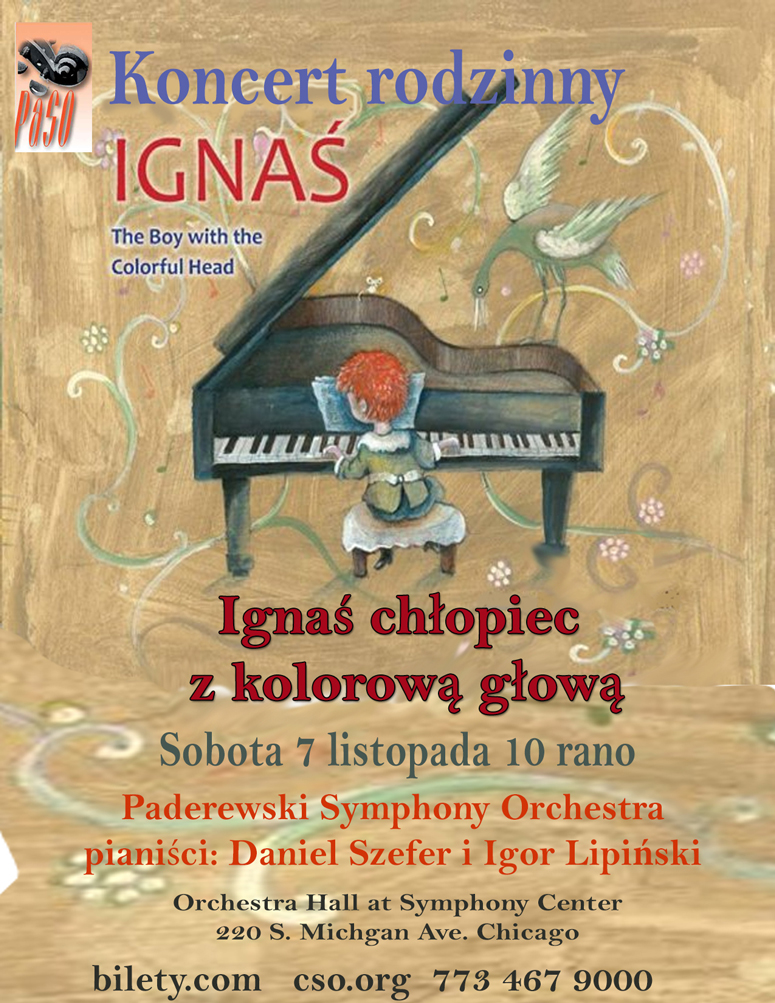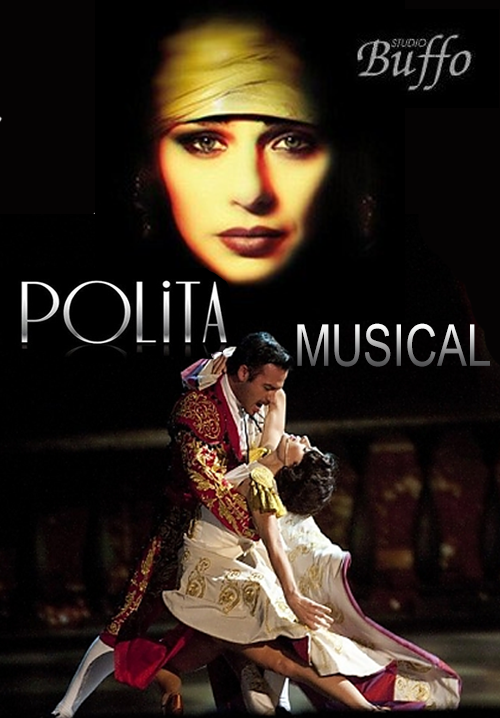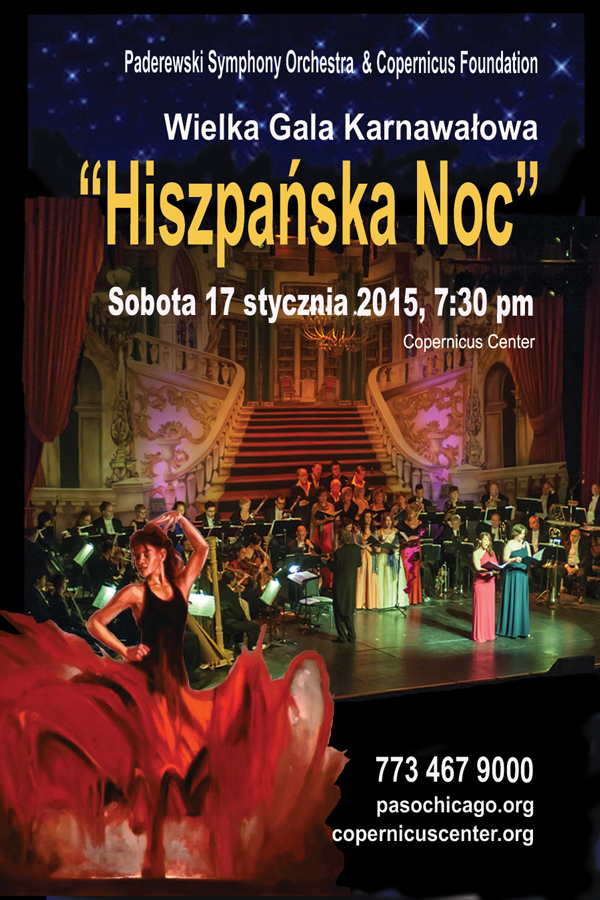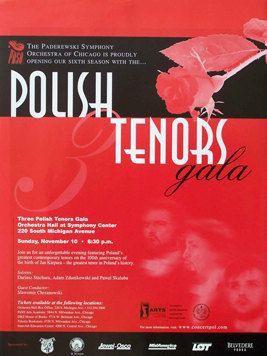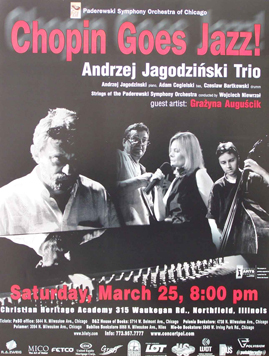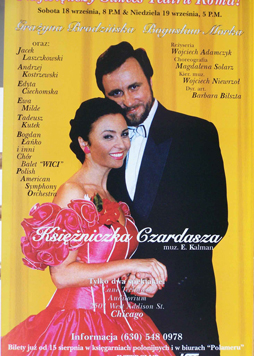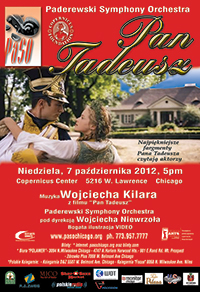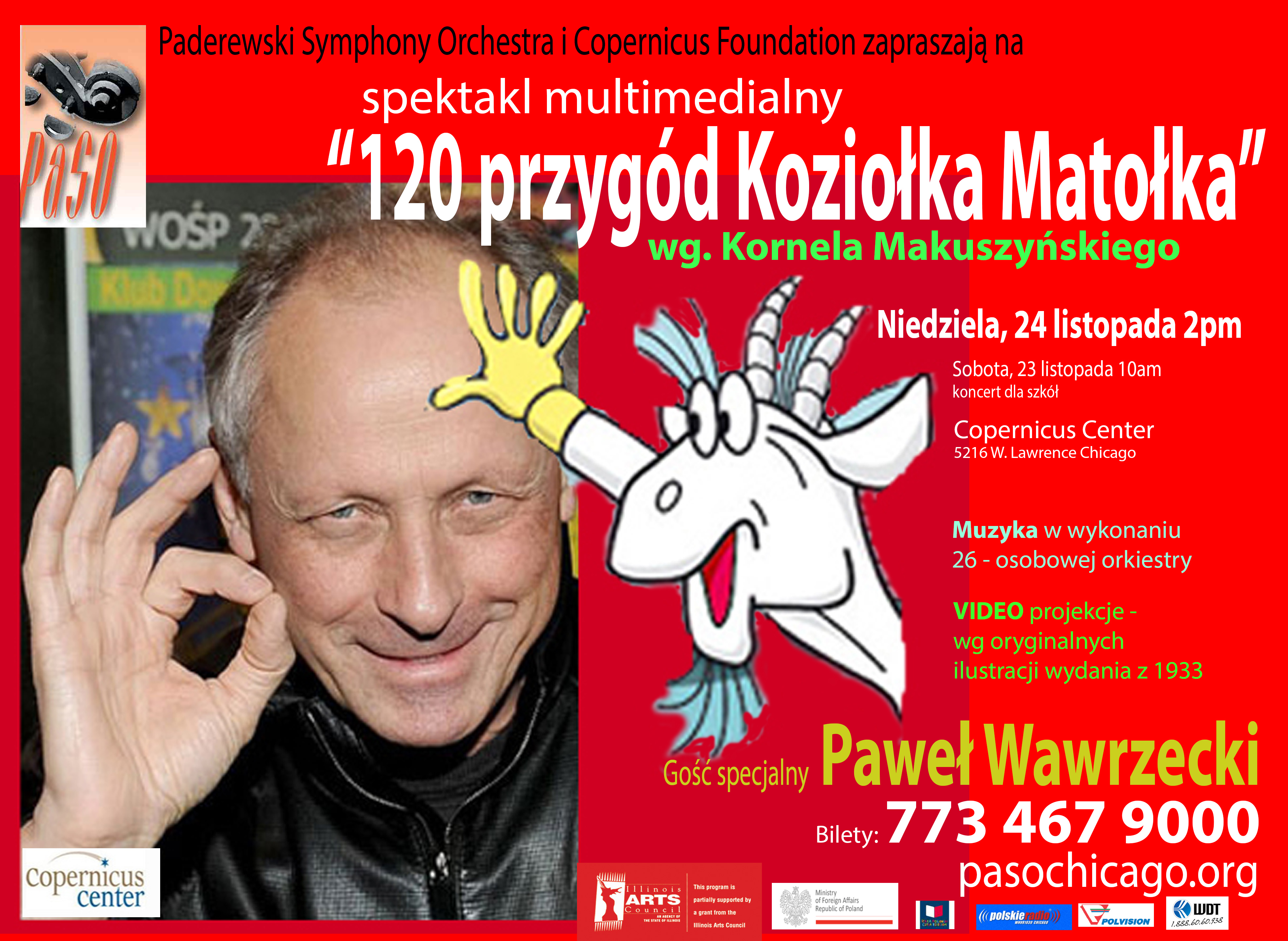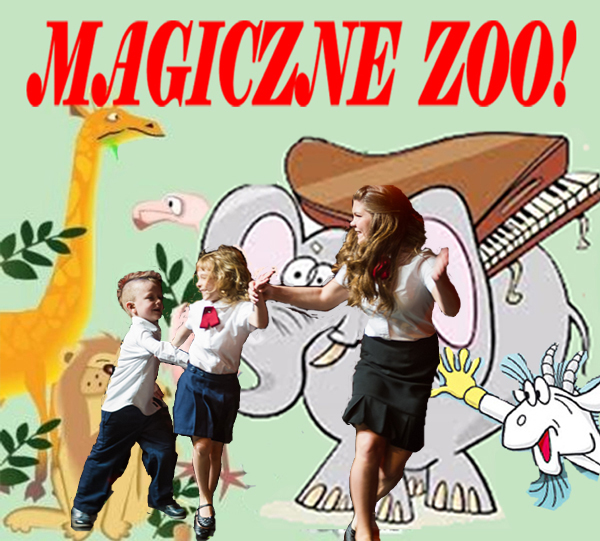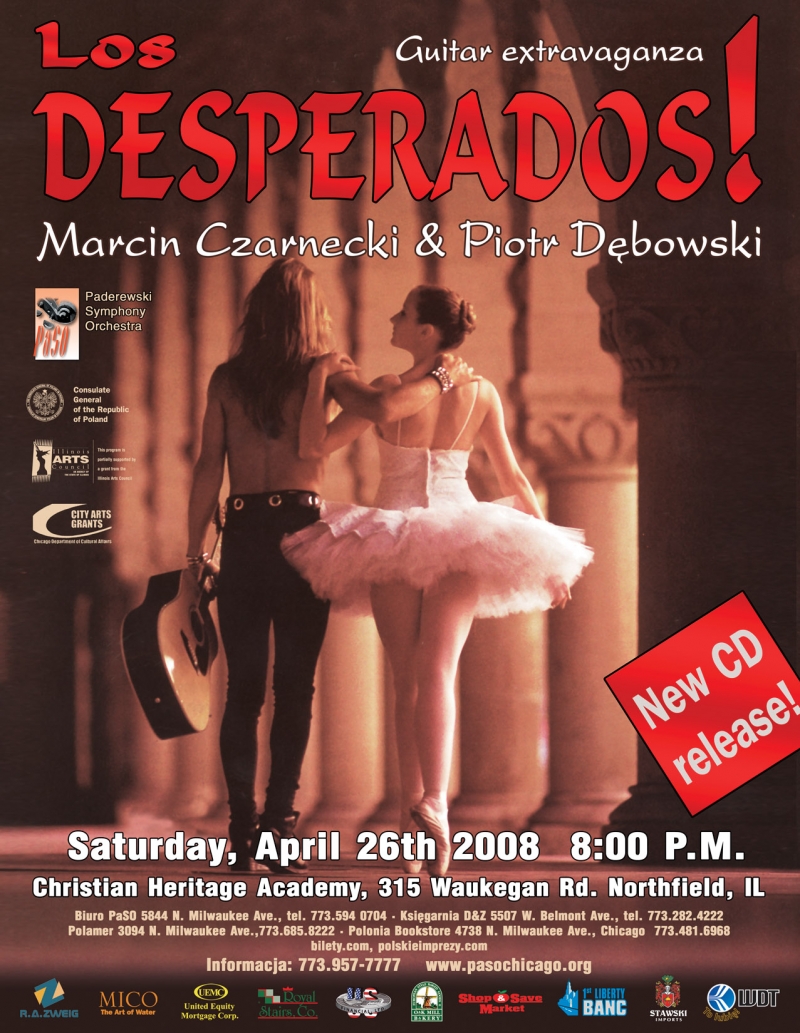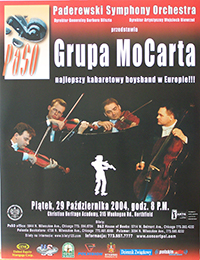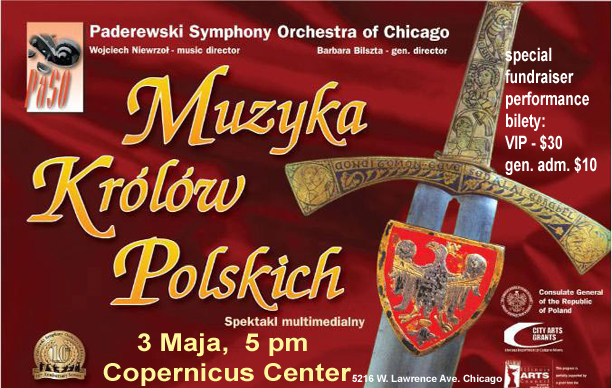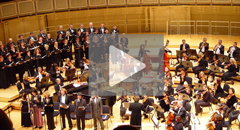 Paderewski Symphony Orchestra
5844 N. Milwaukee Ave
Suite 201-207Chicago IL 60646

773 467 9000
paso.office@gmail.com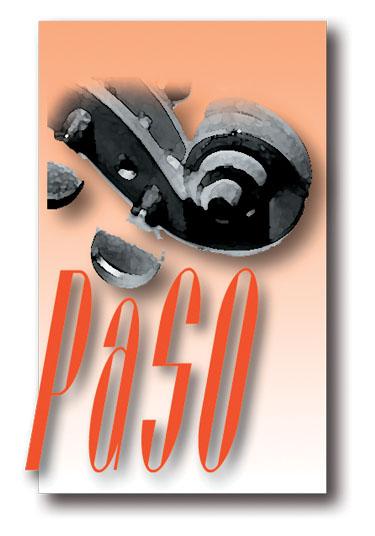 MP3 - LIVE

G. Rossini - Uverture - La Gazza Ladra - cond. W. Niewrzol

H. Wieniawski- Concert d-minor, violin - M. Patyra, cond W. Niewrzol

W. Kilar - Waltz " Ziemia Obiecana" - PaSO,

W. Kilar- Exodus, cond W. Niewrzol (frg 2)

W. Kilar - Krzesany - FINALE, PaSO

W.Kilar - Exodus cond W. Niewrzol (frg1)

G. Gershwin - Raphsody in Blue piano - W. Malicki, cond W. Niewrzol

Addinsel - Warsaw Concerto, piano W. Malicki
G. Verdi - Aria from "Don Carlos" bas - baryton Daniel Borowski -

G. Puccini - aria from "La boheme" Ewa Malas Godlewska
A.Dvorzak - Rusalka - E. Malas Godlewska, cond W. Niewrzol
W. Korcz - Aniele Strozu Moj,D. Osinska

W. Korcz - Aniele mych pradziadow - E. Uryga

W. Korcz - Dotknal nas - A. Majewska

W. Korcz - Piosenka spoznionych - E. Uryga, Z. Wodecki

W. Korcz -Spirytuals - M. Balata

W. Kilar - Pan Wolodyjowski
Thanks to the support of the Polish-American and American communities, the organization has grown from a small chamber ensemble to a large cultural organization with permanent staff, strong team of volunteers, its own Choir and an Academy of Music for children and youth. PaSO has organized events involving over 300 artists, and performances in Chicago's most illustrious concert halls – including the Orchestra Hall at Symphony Center, the Rosemont Theatre, Harris Theatre and Millennium Park. The audience it reaches has grown from barely 400 in 1996, to over 14,000 in its record 2009-2010 season. During these years the orchestra has performed 246 symphony and chamber music concerts for over 240,000 listeners. Its average season consists of 6 programs featuring different kinds of music: from chamber to big symphony orchestra and opera, from early to contemporary pieces, including Polish, American and World music. In 2010 PaSO become the Orchestra in residence at the Copernicus Center. Thanks to partnership with the Copernicus Foundation, PaSO presented a number of complex, multimedia projects (e.o. Pan Tadeusz, Carnival in Venice, Dancing Chopin) and developed new forms: Theatre of Song, Family Festival "A Sunday in a World of Art". Apart of its own concert seazon Paderewski Symphony Orchestra participate in many community events: "The Magic of Christmas" Festival, TOP Festival, Majόwka and others.