Quartet:
"Grupa MoCarta"
Filip Jaślar, Michał Sikorski, Paweł Kowaluk, Bolek Błaszczyk

Soloists of the Polish Lyric Theaters:
Sopranos:
ZofiaKilanowicz, Grazyna Brodzińska, Edyta Ciechomska, Ewa Malas-Godlewska, Barbara Misiaszek, Brygida Bziukiewicz, Miroslawa Sojka-Topór, Julita Werszko, Joanna Wos, Olga Bojovic, Anna Siwiec Sitkowska,
Mezzosopranos;
Agnieszka Czastka, Elzbieta Wróblewska, Danuta Polczynsak
Tenors:
Robert Ciesla, Józef Homik, Boguslaw Morka, Pawel Skaluba, Dariusz Stachura, Krzysztof Kur, Andrzej Wiœniewski, Jacek Wójcicki, Ryszard Wróblewski, Mateusz Zajdel, Adam Zdunikowski, Andrzeja Stec,
Baritones:
Ryszard Cieœla, Lukasz Rosiak, Leszek Skrla, Witold Zoladkiewicz, Aleksander Teliga, Artur Rucinski
Bases:
Daniel Borowski, Przemyslaw Firek, Remigiusz £ukomski, Romuald Tesarowicz
POP singers:
Anna Chowaniec-Rybka, Halina Frackowiak, Dorota Jarema, Alicja Majewska, Dorota Osińska, Joanna Slowinska, Ola Szomańska-Radwan, Natasza Urbanska, Ewa Uryga, Michal Bajor, Marek Balata, Andrzej Brandstatter, Przemysław Branny, Janusz Józefowicz, Maciej Miecznikowski, Janusz Radek, Adam Sztaba, Zbigniew Wodecki, Ja Krol
Vocal Ensemble
Affabre Concuini
Jazz musicians and singers
Grażyna Auguœcik, saxofphonist; Jim Gailloreto, Trio of Andrzej Jagodzinski
Arrangers:
Krzysztof Pabian
Sound Engenieers:
Tadeusz Mieczkowski
Chorus:
Chorus "Katedry Warszawsko-Praskiej Musica Sacra", Chorus "Fermata" - Kielce

Every one of these artists regaled us with unforgettable experiences. Thanks to PaSO, the sounds of over fifty Polish compositions, never before performed on American soil have echoed in concert halls throughout Chicagoland. Today we are proud to say that our efforts have been noticed by the Polish and American communities alike.
The quality of our performances is what captures so many of the fans, distinguished individuals and organizations who have helped us throughout these years. Among our supporters are many of the Polish and American communities' most active members and institutions. It is thanks to them that PaSO is such a dynamic and actively growing organization. We sincerely welcome you to take a moment to peruse through our many links and learn about our multifaceted activity.
A Not - For - Profit Cultural Organization
5844 N. Milwaukee Ave., Chicago, IL 60646
Barbara Bilszta– General Director
Wojciech Niewrzol– Music Director !
A Not - For - Profit Cultural Organization
5844 N. Milwaukee Ave., Chicago, IL 60646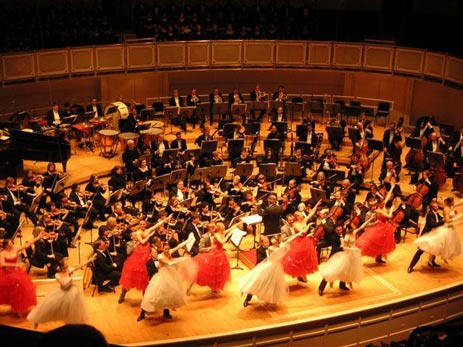 MP3 - LIVE

G. Rossini - Uverture - La Gazza Ladra - cond. W. Niewrzol

H. Wieniawski- Concert d-minor, violin - M. Patyra, cond W. Niewrzol

W. Kilar - Waltz " Ziemia Obiecana" - PaSO,

W. Kilar- Exodus, cond W. Niewrzol (frg 2)

W. Kilar - Krzesany - FINALE, PaSO

W.Kilar - Exodus cond W. Niewrzol (frg1)

G. Gershwin - Raphsody in Blue piano - W. Malicki, cond W. Niewrzol

Addinsel - Warsaw Concerto, piano W. Malicki
G. Verdi - Aria from "Don Carlos" bas - baryton Daniel Borowski -

G. Puccini - aria from "La boheme" Ewa Malas Godlewska
A.Dvorzak - Rusalka - E. Malas Godlewska, cond W. Niewrzol
W. Korcz - Aniele Strozu Moj,D. Osinska

W. Korcz - Aniele mych pradziadow - E. Uryga

W. Korcz - Dotknal nas - A. Majewska

W. Korcz - Piosenka spoznionych - E. Uryga, Z. Wodecki

W. Korcz -Spirytuals - M. Balata

W. Kilar - Pan Wolodyjowski